Elimination of smoke and odor and IoT-based activities
Environmental equipment
Dust in smoke generated by furnaces is removed with a dust collector, a piece of environmental equipment that resembles a huge vacuum cleaner and removes dust as smoke passes through filter cloths inside it.
As shown in Figure 1, the smoke and exhaust gas from a melting furnace pass through the dust collector and are emitted into the air as clean air that meets the standards in the Air Pollution Control Act. In recent years, Daiki Aluminium has been actively investing in environmental equipment and updating equipment under the slogan "No smoke and no odor."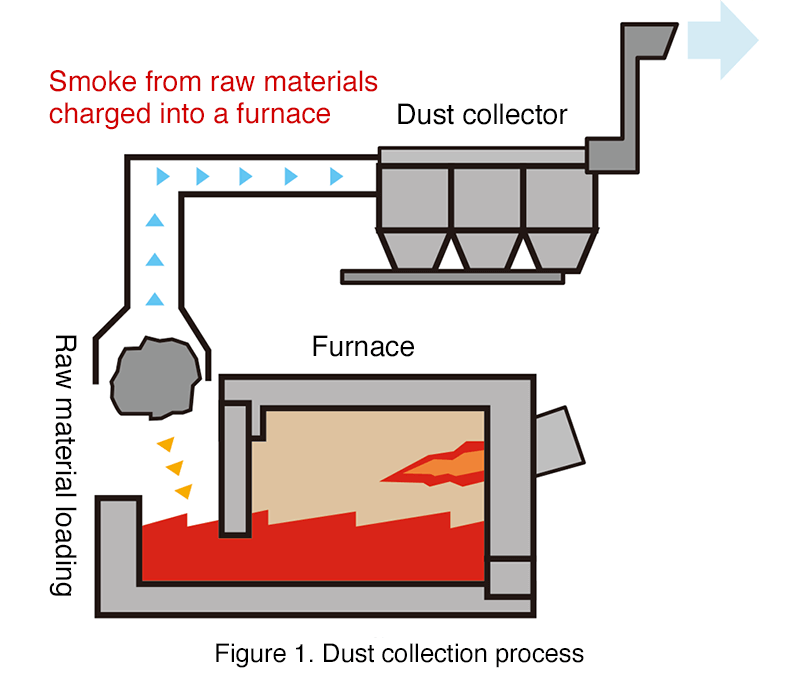 Installation of an air curtain
On windy days, smoke can flow into crosswinds and disperse into the building instead of being sucked into the hood.
Closing the doors of the building prevents the passage of forklifts, which decreases operational efficiency. Therefore, an air curtain was installed to block wind from outdoors and prevent smoke from leaking from the hood without decreasing operational efficiency.
Installation of odor sensors
Odor sensors have been installed near the boundaries of our plants to continuously monitor for odors. If any abnormalities are detected, an alarm sounds at the site and in the office.

When scrap is melted for use as a raw material, foreign objects adhered to it, such as paint and vinyl, may burn and generate odors. To prevent this, we identify sources of odors and take countermeasures in our operations, such as enhanced inspections and preprocessing when receiving scrap. This fiscal year, we also installed odor sensors in our plants for real-time monitoring. We are working to establish a system in which standard values are set that enable the early detection and prompt handling of any abnormalities.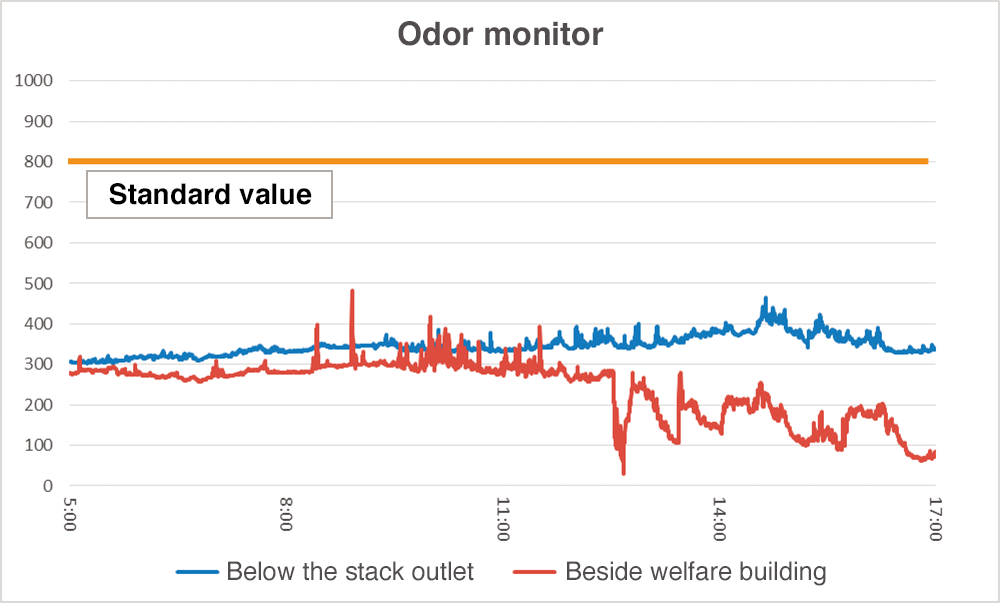 Installation of vibration sensors
Vibration sensors have been installed in pollution prevention equipment (dust collectors). Motor vibration is constantly monitored, and the sensor data are transmitted to terminals in the office and graphed. Any abnormal vibration is detected quickly to prevent failures.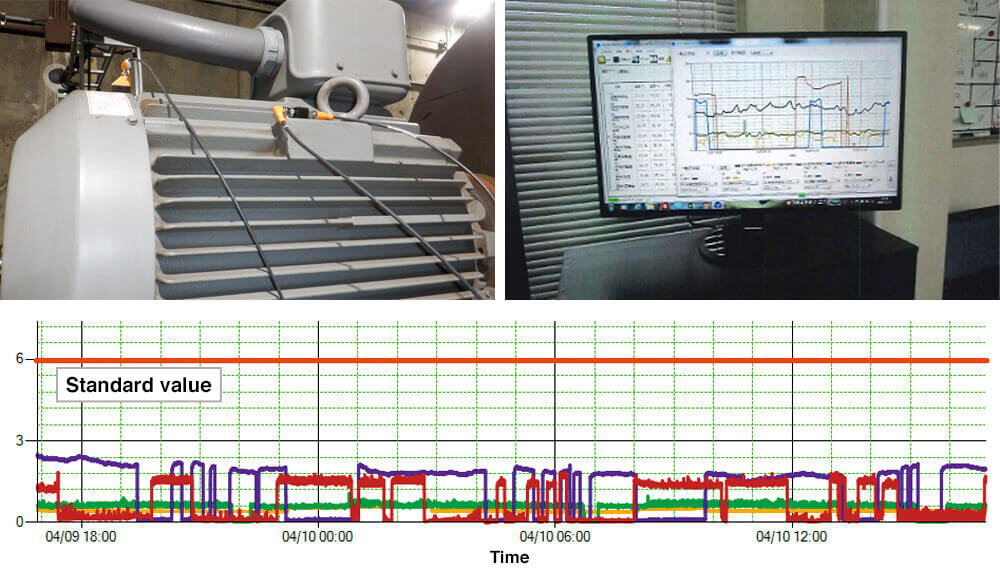 Inspection of equipment with drones
Drones are used to inspect stacks, ducts, upper parts of dust collectors, and other high places.
While inspections of high places have traditionally been dangerous and difficult, it is now possible to safely and quickly perform inspections by identifying failures of equipment based on images from drones.